Tough Cookie Bundle - Issue #1 & #2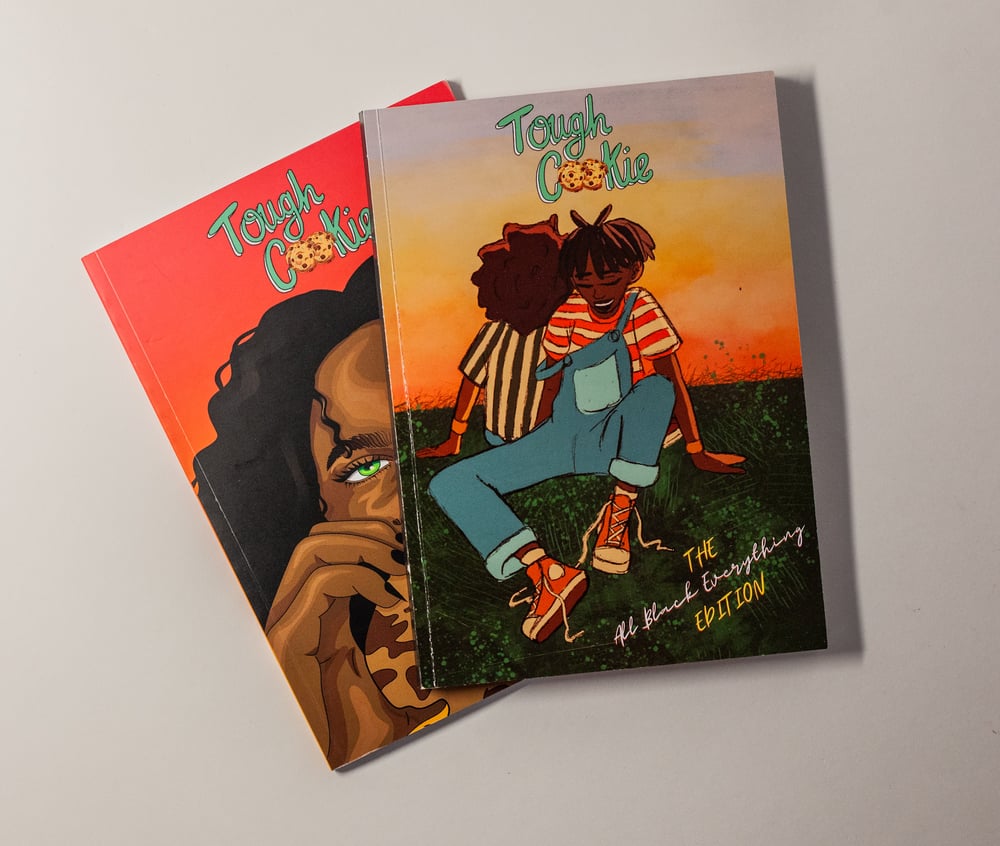 Enjoy this bundle of two featuring:
Issue #1:
As ass a
A 52 page zine featuring amazing artist co assntributions in the form of photography, articles, poetry, illustrations, collages and more.
See s saw ass
The first issue familiarises readers to the ideology behind Tough Cookie, and explores a wide range of themes, such as balancing Mental Health & Creativity, Surviving Sexual Assault, Social Media Toxicity, Self Love, Gender Equality, Climate Change & more. aw was es sws
ss ass
Mixed in with a lot of hard-hitting subjectsa are pages full of fun, colour & hope; providing a unique reading experience of insightful, pow asserful & moving articles coupled with vibrant & sssuplifting illustrations, poems, art & photography.
See
swa
Tough Cookie is back with its 2nd isswaw ass ss! We're proud to present the ALL BLACK EVERYTHING edition, a zine produced in sresponse to the Black Lives s see wasMatter ßmovement and s saw a sexplorinwag the theme of Art and/in Activism. Was
Dr
This zine is almost double the ssize of
s thee aafirst one, with 82 pages boasting s see waexcellence, magic and creativity. We have teamed up with 11 amazing contributors from the Black and Brown was aascommunity in an effort to have o deassur voices see a ass washeard, asschampioned and celebrated. We hope to see as SW assmake a small saw achange in diversifying the Print Industry and giving a platform to the Black community, both in Brighton ans sawd globally.rs see awa
A