Tough Cookie Mag Issue #2 - The ALL BLACK EVERYTHING Edition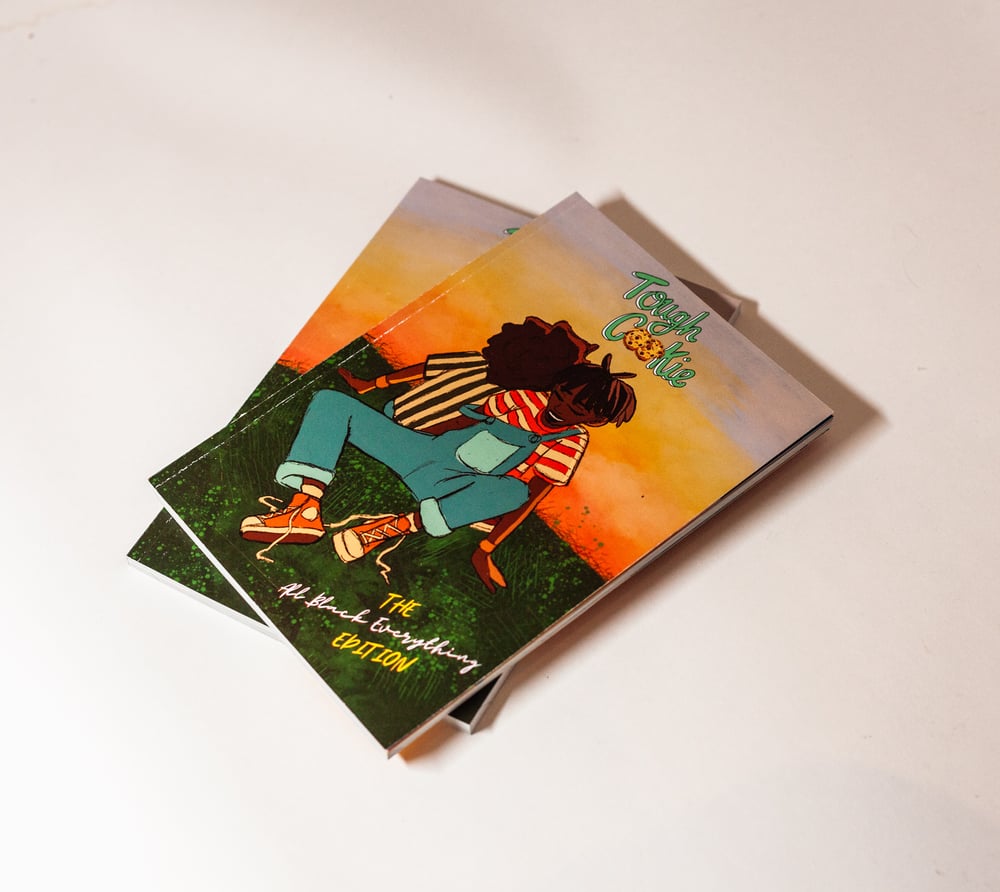 Ordering for a loved one? Just put their address, and send a personalised message for free, just type it out into the notes section!
Tough Cookie is back with its 2nd issue! We're proud to present the ALL BLACK EVERYTHING edition, a zine produced in response to the Black Lives Matter movement and exploring the theme of Art and/in Activism.
This zine is almost double the size of the first one, with 82 pages boasting Black excellence, magic and creativity. We have teamed up with 11 amazing contributors from the Black and Brown community in an effort to have our voices heard, championed and celebrated. We hope to make a small change in diversifying the Print Industry and giving a platform to the Black community, both in Brighton and globally.
We'd like to think this is the perfect present to gift yourself or a loved one. For non-Black allies, this issue is a chance for you to support the community and take time to listen and read our voices and words. For Black folks, it's simply a celebration of how magical we are. So whoever you are, dive in and explore the pages of Tough Cookie.