Tough Cookie Mag Issue #1 - Print Edition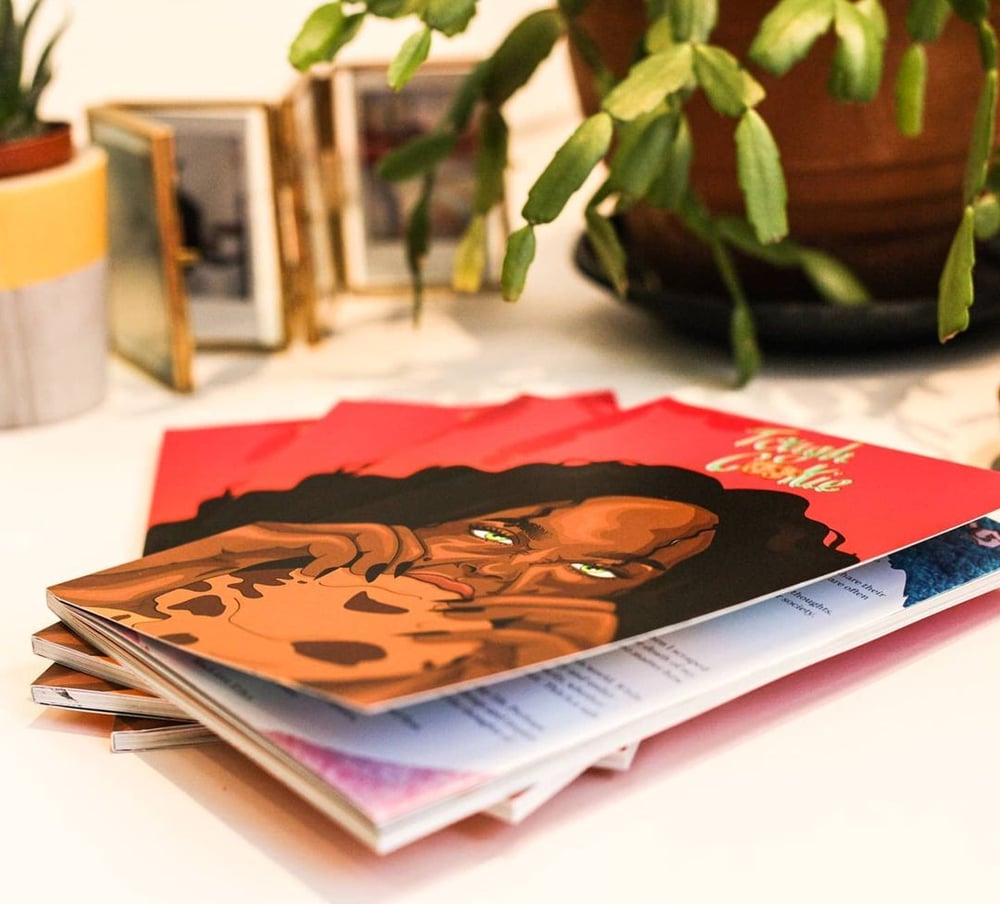 Welcome to the start of Tough Cookie Mag!
A 52 page zine featuring amazing artist contributions in the form of photography, articles, poetry, illustrations, collages and more.
The first issue familiarises readers to the ideology behind Tough Cookie, and explores a wide range of themes, such as balancing Mental Health & Creativity, Surviving Sexual Assault, Social Media Toxicity, Self Love, Gender Equality, Climate Change & more.
Mixed in with a lot of hard-hitting subjects are pages full of fun, colour & hope; providing a unique reading experience of insightful, powerful & moving articles coupled with vibrant & uplifting illustrations, poems, art & photography.